While you can't bring all the comforts of home with you on your trip, you should always bring a CPAP machine if you have Sleep Apnea. Today's travel CPAP machines are tiny, lightweight, reliable and affordable, and most can fit easily in a purse or carry-on bag for total convenience and security. Let's look at a couple of ways a mini CPAP machine can improve your travel experience.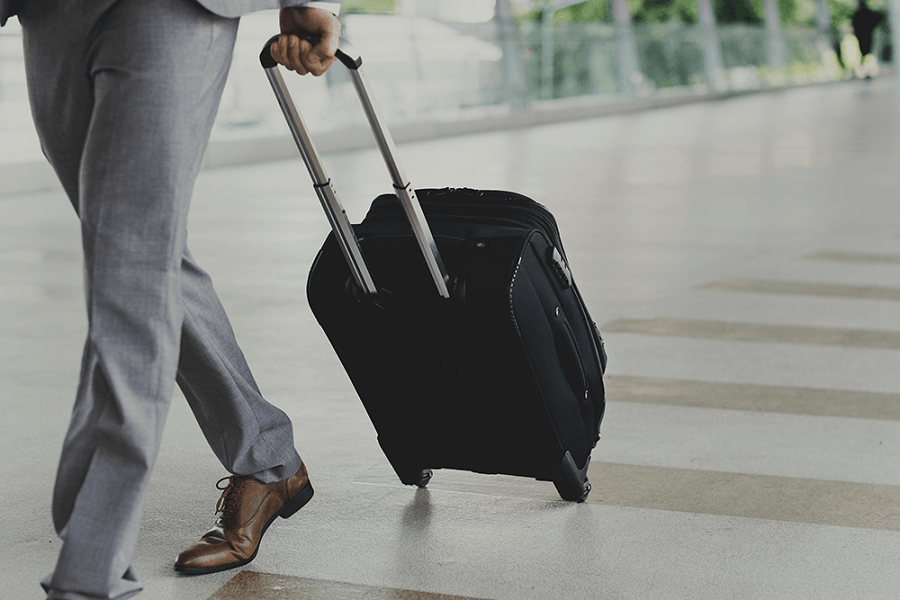 You'll sleep better on the airplane

: Unless you're taking a quick flight (90 minutes or less), there is a good chance you'll have an opportunity to catch up on some much-needed sleep. Just as you'd always use your CPAP when sleeping at home, make sure you improve your travel experience by using your CPAP when in the air (your fellow passengers are sure to appreciate less snoring, as well). Just remember to always store your mini CPAP machine in your carry-on. You will need easy access to it, and it won't count in your baggage limits because it's a medical device.

You'll perform better at work or on vacation

: Whether you're embarking on a business trip or headed to a white sandy beach, you'll enjoy your trip so much more when you have the energy to keep moving throughout the day. Most Sleep Apnea patients report extreme fatigue each morning, which can make it harder to work and harder to play.
These are just two of the ways a mini CPAP machine can help improve your travel experience — now let's look at some of the leading models on the market today to ensure you always have access to a reliable and affordable machine while on the go.
Transcend miniCPAP – Weighing less than a pound and boasting an amazingly quiet 29dB sound rating, the Transcend miniCPAP is compatible with any CPAP mask available today and offers optional, removable battery packs for extended use anywhere. This makes the Transcend the ideal unit when camping, boating, or traveling in areas where access to the grid may be a concern. Typical retail price is around $499.
AirSense 10 AutoSet – Featuring a lightweight design and the proven technology of the AutoSet algorithm, this auto titrating CPAP features a built-in humidifier for incredible user comfort. Customers also have the choice to add an optional ClimateLineAir heated tube and expiratory pressure relief system for full-size performance in a compact package. The color LCD display and advanced data recorder combine to create a full complement of respiratory-related reports. Approximate retail price is $900.
AirMini AutoSet Travel CPAP – The AirMini AutoSet Travel CPAP is a little larger than a wallet, making it a compelling option for the CPAP user on the go. Weighing .66 pounds and using a small 20-watt power supply, this unit is compatible with ResMed AirFit CPAP masks and connects easily with customizable ResMed smartphone apps for the ultimate in data management. Expect a price point around $900.
Today's mini CPAP machines are sophisticated, reliable and affordable. They make traveling in comfort easier than ever and with such a wide range of options, you never have to leave home without a good night's sleep again.
The post How a Mini CPAP Machine Can Improve Your Travel Experience appeared first on CPAP.com Blog.